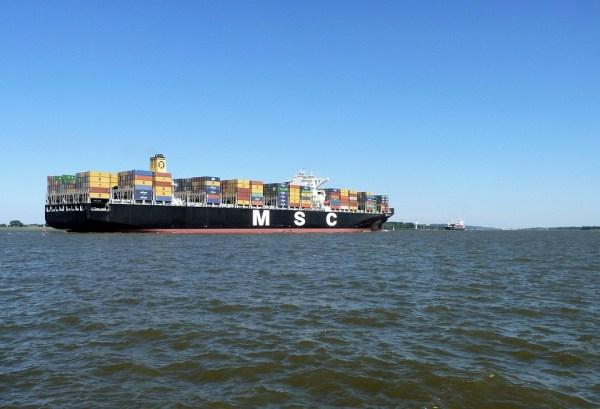 Truckers have disagreed with Mediterranean Shipping Company (MSC), over the acquisition of four holding bays in Lagos State.
The truckers explained that due to lack of holding bays, transporters no longer patronise importers with the carrier boxes.
They explained that insincerity on the part of the liner over issues of holding bays have cost them patronage from transporters saying that 67% of truck owners have declined lifting boxes belonging to MSC.
According to them, some of the trucks have been converted to holding bays along the corridors due to lack of facilities thus most truckers are not interested to lift boxes belonging to MSC.
Andrew Lyche, Managing Director MSC in Nigeria recently disclosed that the carrier has at least four holding bays in Lagos.
But reacting to the statement credited to the MD, a chieftain of Nigerian Association of Road Transport Owners (NARTO), Inuwa Abdullahi argued that on no account a shipping company should tell the public that a bond terminal is the same as holding bay.
Inuwa reiterated that the MSC has no holding bays and should come up with the true pictures of its operations.
He explained that currently, truckers have jettisoned containers belonging to the carrier insisting that the carrier does not own holding bays as being speculated in the media.
Inuwa who is the Public Relations Officer, Council of Maritime Transport Unions and Associations (COMTUA), So many factors are the reason why truckers are rejecting MSC containers.
"Among the factors are insincerity, lack of holding bay to receive the empty containers that are subjecting our members' trucks to serves as their holding bay at our various garages and still counting demurrage on us instead of them to pay us.
" They continued given false information to media of numbers and areas of holding bays they claimed to have while the containers remain for months on our trucks.
" These forms the reason on why we are rejecting MSC containers", Inuwa stressed.
A driver who preferred anonymity accused the shipping line of converting trucks to holding bay thus causing a delay for owners to engage other importers.
He noted that the turnaround of trucks was slow due to delay offloading empties back to the port.
Source: Roland Ekama, Daily Focus
Ref: http://portnews.com.ng/truckers-disagree-with-msc-over-acquisition-of-holding-bays/